In late 2017 the federal government introduced a mortgage stress test for Canadians that are applying or renewing a mortgage. Again on April 6, 2020 the stress test changed for insured mortgages. In this post we're going to break down the top 5 ways to avoid mortgage stress test.
Even if you have amazing credit and a 20% down payment you still have to go through the stress test if you're using the big banks.
⚠️ Update: As of June 1, 2021 these ways to avoid the stress test may not apply to your situation. Read our new blog post discussing the new mortgage stress test rules.
But there are a variety of reliable financial institutions that provide mortgages who do not subject you to the stress test. These lenders are available through mortgage brokers (which are free to use!).
Top 5 Ways To Avoid The Mortgage Stress Test
Many financial institutions struggle to compete against the big banks that are federally regulated. Luckily these secure institutions provide ways to avoid the mortgage stress test.
These are the top 5 ways to avoid the mortgage stress test in Canada:
Use an accredited mortgage broker
Mortgage finance companies (MFCs)
Local credit unions
Private Lenders, who provide private mortgages
Mortgage Investment Corporations (MICs)
Out of these alternatives, private lenders are the easiest to get approved with because they have flexible standards based on your situation. However you may find it difficult to locate private lenders, which is why using a mortgage broker can be so helpful as they have contacts for multiple private lenders.
Ready To Find The Best Mortgage?
Start your mortgage journey with local Halifax best selling author, & mortgage broker; Alex Lavender.
Choose from multiple lenders
Pick the best mortgage for you
All with 1 easy application!
Start Here
Benefits of Alternative Mortgages
Obviously avoiding the stress test is a big advantage of alternative mortgages. These types of loans are also easier to get approved too. The main reason they can do this is because they are not the big, federally regulated banks. They can be private, provincial, or local financial institutions that are trying to compete against the big banks.
This makes them easier to deal with, easier to accept lower credit scores, and much quicker mortgage approvals and fund deposits. These are just some of the benefits of why so many people are now searching for options that are not the big banks.
Cons of Alternative Mortgages
While the benefits are numerous there are a few drawbacks that are important to know about. To start the interest rates will likely be higher, they may also only provide out smaller loans. For these reasons it may not be suitable for every person in any situation.
The Final Argument For Avoiding The Stress Test
If you have had a negative experience with the big banks, then you're not alone. With more and more restrictions Canadians are getting more frustrated and looking for competitive options. For many people that are self employed, in the gig economy, or in complex financial situations the banks just don't work.
For those reasons avoiding the stress test can make a lot of sense. However before you decide either way we highly recommend talking to a mortgage broker. They are experienced individuals who do not work for any financial institution. That allows them to give you unbiased advice and provide you with a variety of mortgage options for free.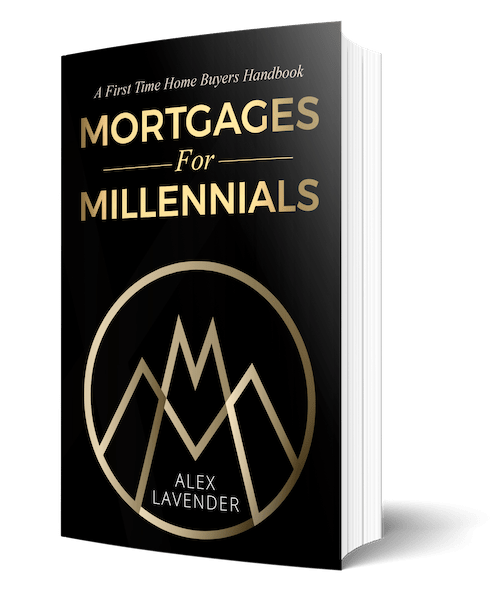 Download Your Free Copy Of Mortgages For Millennials
Best selling author, and mortgage broker; Alex Lavender wrote Mortgages For Millennials for 1 simple reason. To help Millennials understand everything about getting a mortgage in Canada. Now Alex is giving his book away for free!
It's the quick and dirty way for you to learn everything there is – without the hassle of spending hours going down the wrong rabbit holes online.
DOWNLOAD FOR FREE