Private Mortgages & Second Mortgages
Get access to some of the most reliable private mortgage lenders with our simple and easy application here. Alex Lavender is one of Nova Scotia's top mortgage brokers and author of best selling book "Mortgages For Millennials".
Fast & Free Private Mortgage Applications
Alex Lavender works for you, not the banks. If you have been turned down by your bank, or need a larger mortgage than what they can offer. Then using Alex will get you access to a wide array of alternative lending solutions to help.
Fill out the form here to see what option you can qualify for.
Private mortgage lenders
All credit scores accepted
Short term lending solutions
Private Mortgage Lenders
Private mortgage lenders are corporations and individuals that lend out money and are willing to take a higher risk. Typically private mortgages are shorter and come with higher interest rates and fees than traditional lenders. They are meant to be a temporary measure for your situation to help you get back to a traditional lender. Here's the different reasons you might want a private loan.
PRIVATE MORTGAGE
Private mortgage lenders have realized that tight lending rules by big banks exclude many people who can pay back their loans. That's where private mortgages fill the gap.
PRIVATE SECOND MORTGAGES
Private second mortgage is an additional financing taken out against a property that already has a home loan on it. Ideal to consolidate debt, or obtain funds for a second property.
BAD CREDIT
All credit scores are accepted. Minimum property value of $200,000. Purchases require a 20% down payment and refinance up to 80% of the house value.
BEST RATES
To get the best interest rate with a private lender you'll need a minimum credit score of 600. Down payment starting at 5%, employment is required and the price must be at least $200,000.
Alex Lavender
Meet Alex
Alex Lavender is an Accredited Mortgage Professional (AMP) and the author of the best selling book "Mortgages For Millennials". Providing top notch services in Halifax as a mortgage broker for years.
He takes pride in helping Nova Scotians purchase their first homes, refinance their current homes, or obtain a loan when no other options are available.
Alex listens to your situation and uses the necessary information to provide you with a variety of options from different lenders, including the big banks.
More Details On Your Private Mortgage
SECOND MORTGAGES
Second mortgages are when you take out a second loan on an existing property. This can be an ideal option when you want to consolidate debt, borrow for a second property purchase, or obtain funds for renovations or investments.
WHY USE PRIVATE LENDERS
Our private mortgages are typically shorter term 1 – 3 years. This is a great solution for someone needing fast approval and financing for your dream home. Especially if you have bad credit, new Canadian or are self-employed.
WHY MORTGAGE BROKERS
Alex Lavender is a certified private mortgage broker. This saves you a lot of time (and headaches) by getting mortgage options that are right for your situation. Plus you'll be able to use Alex's wealth of knowledge to help you understand all your mortgage related questions.
LearN
How Private Mortgage Brokers Work
Free for you to use, Alex works for you, not the banks. Giving you the ability to choose between multiple lenders and compare rates side by side.
As a mortgage specialist Alex helps thousands of Nova Scotians buy their first home. We'll do the heavy lifting to let you choose the loan that is the best for you!
We efficiently use your information to pull real mortgage approvals from multiple lenders. As your mortgage specialist, Alex will get you rates from banks and lenders all in one simple application.
What You SHould Know
Commonly Asked Questions
What is a private mortgage?
A private mortgage is loans from wealth individuals or private corporations that provide short term mortgages for 1-3 years. As these are private institutions they are not restricted by the same financing red tape that big banks have, so it may be easier to qualify for one.
When is it a good idea to get a private mortgage?
While private mortgage lenders require higher interest rates than traditional mortgages there are situations when it's worth considering. If you have poor or no credit history (like newcomers to Canada), if you're self employed, if you need the money quickly and can not wait for a traditional lender, or if you are struggling to get approved traditionally and need a loan to bridge the gap.
What can a private mortgage lender do for you?
When traditional loans have too much red tape, private lenders become available. For self-employed mortgages and newcomers to Canada these loans can be very helpful.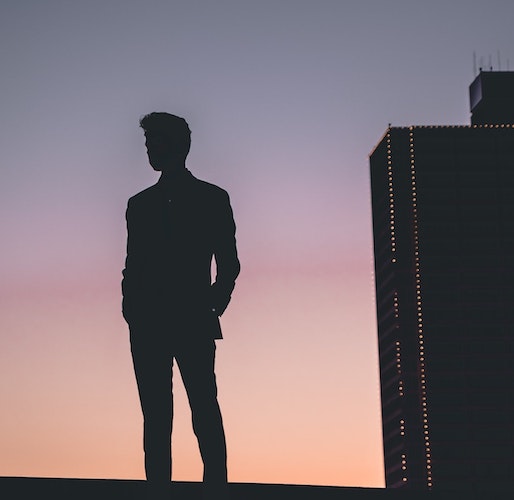 Pros And Cons Of Private Mortgage Lenders
Mortgages are a major financial decision and it should not be taken lightly. While searching for the lowest rates may save you thousands of dollars, it's important that you understand what you're getting into. That's why talking to a mortgage expert is a great place to start. Here are some of the pros and cons to help you understand the impact:
Pros
Very quick approval process
Good option for people with poor or no credit history
Good for newcomers to Nova Scotia
Available for people with non-traditional or foreign sources of income
Cons
Higher interest rates
May have additional fees for setup
Larger penalties if you are behind on payments
Short term natured – primarily served as bridge loans until you can get into a traditional mortgage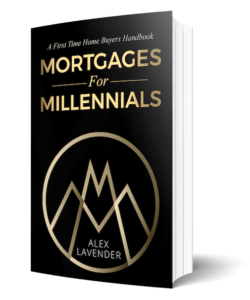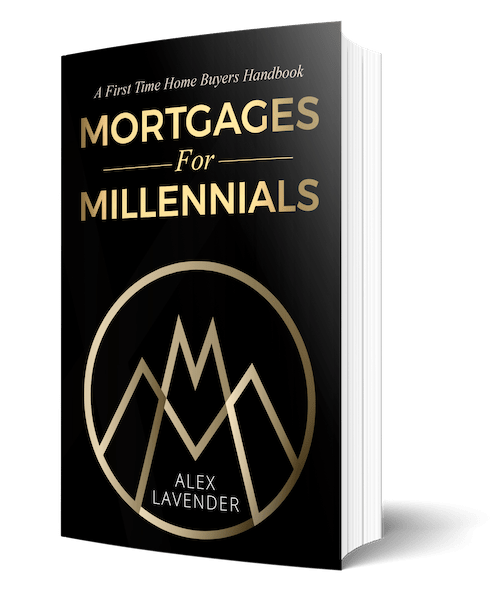 Download Your Free Copy Of Mortgages For Millennials
Best selling author, and mortgage broker; Alex Lavender wrote Mortgages For Millennials for 1 simple reason. To help Millennials understand everything about getting a mortgage in Canada. Now Alex is giving his book away for free!
It's the quick and dirty way for you to learn everything there is – without the hassle of spending hours going down the wrong rabbit holes online.
Download Now